Quote, confirm, coordinate, and manage your operations from anywhere.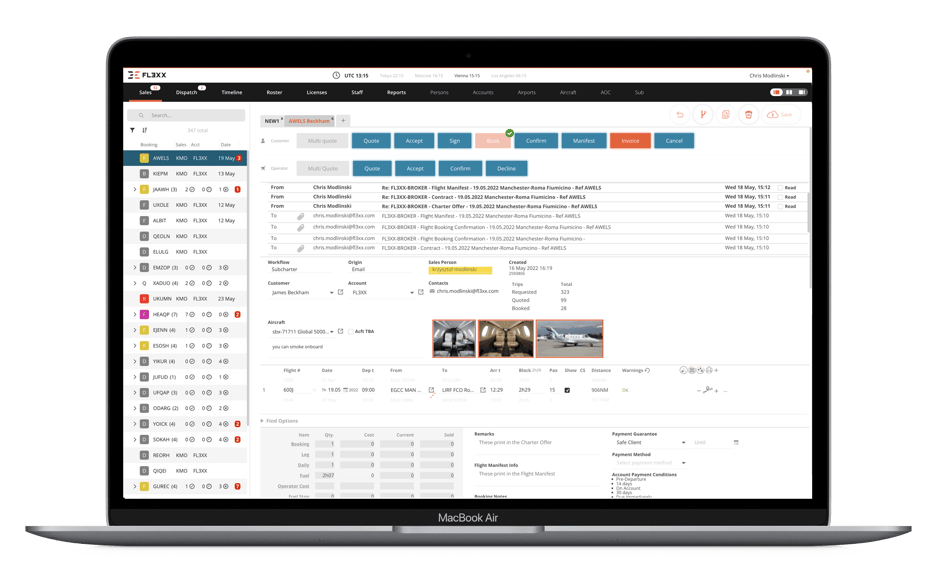 The One-Stop Broker Platform.
Send and receive requests, quotes, contracts, flight briefs, and invoices through the fully integrated CRM platform.




Search and create your own aircraft directory using our two-way integration with Avinode.


With 2 separate workflows, you manage your customers and aircraft sourcing workflows with operators on one screen.


Handling, transport, accommodations, and catering are equally managed through the platform.