FL3XX Integration: Elevating Aviation Training Globally
TrainingPort
is a trusted company specializing in online aviation training solutions. With over 15 years of experience, they offer comprehensive training services to aviation professionals worldwide, ensuring certification and compliance with regulations. Their expertise has made TrainingPort the preferred choice for business aviation training - more details about the company can be found here
Integration
The integration between TrainingPort and FL3XX streamlines the training process for aviation professionals. When enabled, completed training records from TrainingPort are automatically transmitted to FL3XX, where they are stored with the corresponding completion and expiry dates in the staff qualifications records.
Crucial for integration automation it is necessary to ensure that staff and qualifications are accurately linked to TrainingPort records. In order to link it properly on the Staff and Qualifications page you will find dedicated fields [1] [2] which will be used for the setup.
Even if a qualification has not been added to the Staff page (Qualifications list) in FL3XX but is obtained from TrainingPort and properly linked with FL3XX Qualification settings, it will be automatically assigned, maintaining a comprehensive and up-to-date overview of staff qualifications.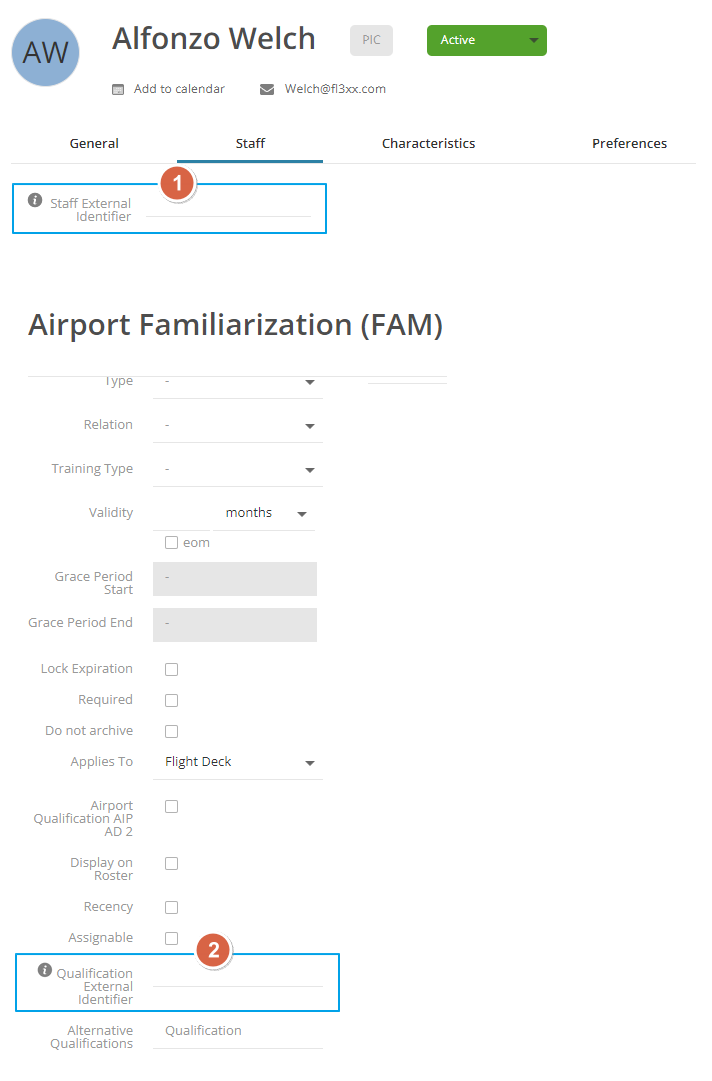 This is a paid integration. To enable it, please get in touch with sales@fl3xx.com.