Web Application
A New Look For Your Sales Page
What's new:
Take your sales game to the next level!
We've amplified your Sales page by giving it a stunning UI facelift that not only enhances your workflow efficiency, but also makes it a joy to use. With our updated design, you'll be able to breeze through your sales tasks with ease and close more deals!
Say goodbye to the old and hello to your new, and modern Sales look!
Here's what's changed:
New icons and interface rearrangements provide a more user friendly interface.
You can now select the aircraft images you choose to share! Click the image once to select and click again to deselect the image.
Improved tool-tip content, now with the ability to select and copy information.
Stay up to date with your unread messages. In the messages section, a red dot will appear with the number of unread messages.
Read more about your Sales page redesign
here
.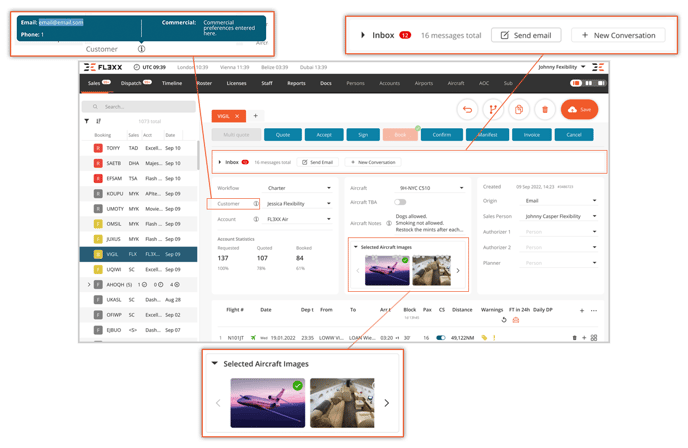 Web Application
Our Knowledge Base is Your Power
What's new:
The Help Center has undergone a transformation and is now called the Knowledge Base. Not only does it have a fresh and modern look, but it also offers all the assistance you need to use FL3XX like a pro. Whether you're a newbie or a seasoned user, our new Knowledge Base has got you covered with its comprehensive and user-friendly resources.

Check out the Knowledge Base here.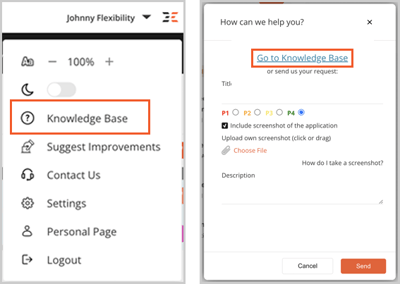 Web Application and Crew/Dispatch Mobile App
Revised HIL/MEL Item Visibility
What's new:
From now on, any HIL/MEL item marked as 'Item Corrected' will no longer be displayed on the Aircraft page in Dispatch, or in the Crew/Dispatch mobile apps.


Web Application and Crew/Dispatch Mobile App
CARICOM eAPIS Submission Now Available
What's new:
We have incorporated Streamlane's CARICOM eAPIS services into FL3XX. If you subscribe to Streamlane's passenger data services, you can easily submit the Caribbean Community eAPIS from the Fl3XX Dispatch migration panel at the click of a button.

To activate this feature, please contact FL3XX Support.