Web Application
Keep Track of Your Invoices
What's new:
You can now view and access all invoices issued for each booking in the invoice section, and also add remarks and follow up with related payments.

Additionally, FL3XX tracks the booking status by considering issued invoices and inserted payments, allowing you to conveniently manage all related booking information in one place.

Web Application
Get More From FL3XX and FlightBridge
What's new:
Commercial Aviation Reservations booked through FlightBridge are now received directly inside your Dispatch. You can also notify your crew of their positioning bookings via the Crew Briefing.

To integrate with FlightBridge contact FL3XX Support.

Web Application
Akryl Becomes Titan
What's new:
With the merging of Titan and Akryl fuel providers, we have renamed all Akryl entries to "Titan". Additionally we have removed the Akryl price upload folder from the Fuel Providers in the Settings section.
Web Application
See All Your Dummy Flights in Avinode
What's new:
Adjust your aircraft location in the Avinode schedule without any limitations. We'll now push not only your future dummy flights, but also your past dummy flights to the Avinode Timeline.

To integrate with Avinode contact FL3XX Support.
Web Application
The Customer Field is Back
What's new:
We have re-instated the "Customer" field in the Timeline hover view.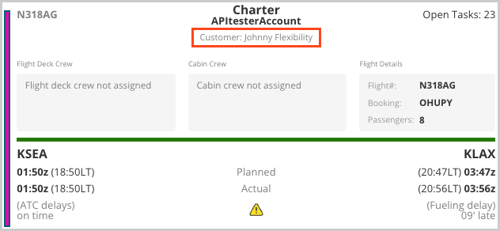 Web Application
Get More From Your Movements
What's new:
The movement section on your flight strip now displays Take-off and Landing times, and can also display all times when hovering.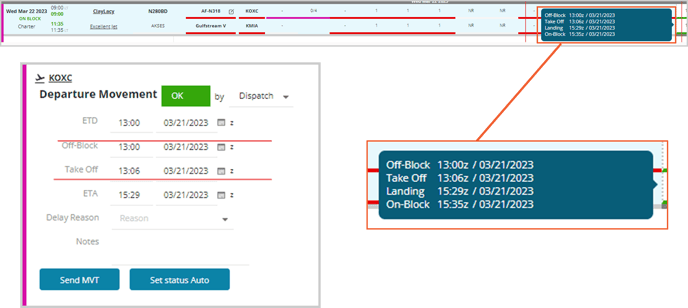 Web Application
Switching Aircraft Has Never Been Easier
What's new:
Changing Aircraft Registration just got easier with the new drag & drop functionality in the Timeline.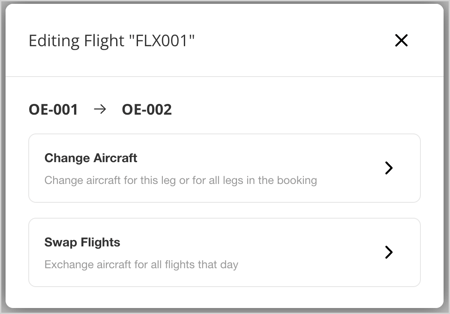 The new improvements will allow users to choose between:
Changing aircraft registration for just one, or all flights assigned on that day for that registration.


Swapping flights between two aircraft.