Web Application
Stay on Track With Recency Expiration Notifications
What's new:
We have extended the expiring qualifications notification system to include recency elements. By default, a reminder email will be sent for any expiring recency. You can change the number of days manually in the "Qualification Revalidation Start Before Expiry" field in Settings.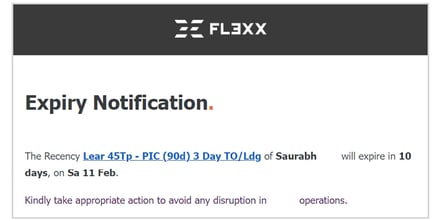 Web Application
Send Multiple Catering Requests to Multiple Suppliers
What's new:
Our latest update to the catering panel allows you to send more than one Catering request to multiple services. Simply use the "+" sign to add additional services. And, with the option to choose between Passengers or Crew, it's easier than ever to track each request.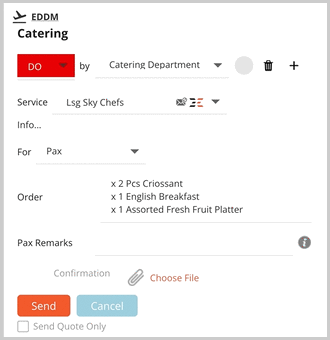 Web Application
Link Your Contacts, Accounts and Records
What's new:
A link will now be created when you associate a Person or an Account to a record such as an Account or Aircraft etc. Clicking on the link will open the related record.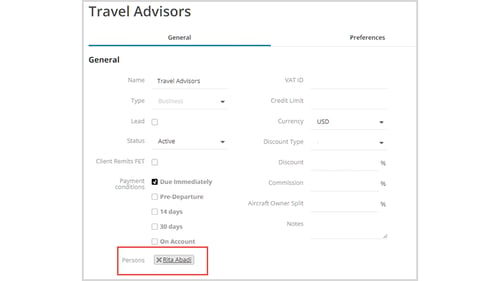 Web Application
Adjustments to the Pilot Flight Time Allocation Tool
What's new:
We have added and adjusted the Pilot Flight Time allocation tool in Post Flight.

The system will:
Automatically allocate the PIC Block Time to the PIC and the SIC time to the SIC in the case of a two pilot allocation.
Leave the fields empty to be filled by the crew in the case of augmented flight crew.
Additionally, manually added augmented pilot times are also now shown in the Logging and FTL reports.
Web Application
A New French Tax Report
What's new:
You now have access to a French Tax Report. This allows you to generate accurate and compliant tax reports for your French operations with ease.
Web Application
See Your SIM Roster Entries in the Logging Report
What's new:
Rostered Simulator data is now available in a familiar, user-friendly format. With this new addition users can now check and export SIM flight time or SIM location information by running the Logging Report.



Web Application
Move Your Roster Assignments With Ease
What's new:

We have improved the Roster assignment dialogue to include any additional crew positions created for a flight. This means it just became easier to move a flight from a PIC to an AUG PIC.