FL3XX can instantly auto-insert your take-off and landing times in your dispatch. Moreover, you can easily share tracking links with beautiful maps to follow your flights.
How it works
If your aircraft is equipped with ADS-B,
1) FL3XX will automatically update the Take-off and Landing time in the Dispatch / MVT panel upon receiving a related message from the ADS-B system.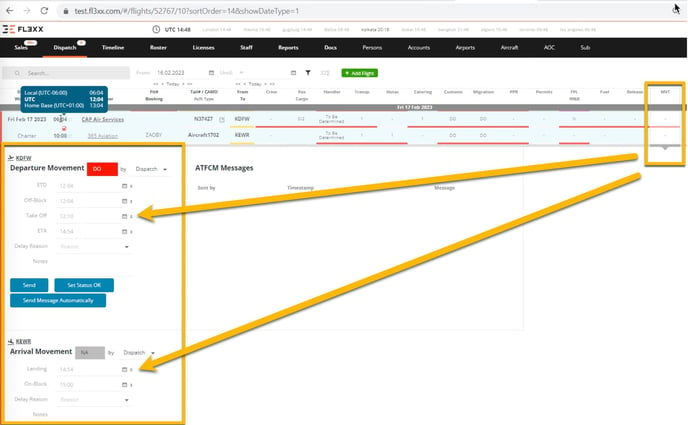 2) Depending on your setting, FL3XX will automatically send an email triggered by take-off with a tracking link and movement details to the Person/Account (buyer from the Sales module). Or, you can email the link manually from the MVT panel.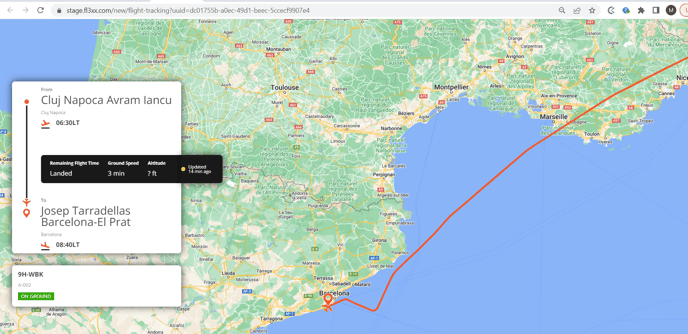 How to enable this feature
In Settings, in Integrations, go to Aviowiki Premium Flight Tracking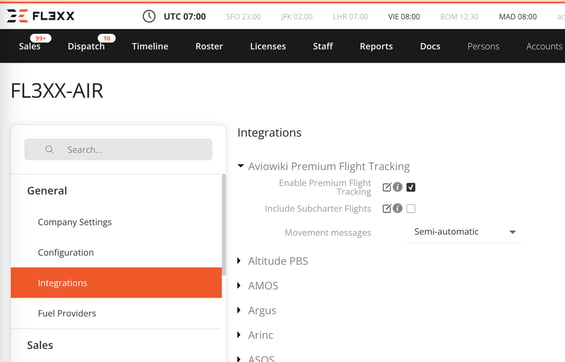 Enable Premium Flight Tracking: This enables or disables this feature.
Include Subcharter Flights: Enable/disable

Please note that by tracking subcharter flights, you agree that your aircraft's position will be shared when chartered by other FL3XX operators. Location sharing for subcharter flights is limited to ±1h before/after the flight.

Movement messages:

Automatic: FL3XX will automatically send an email with a tracking link on take-off.
Semi-automatic: FL3XX will not automatically send a tracking email on take-off.
Frequently Asked Questions
When I activate this feature, which flights will it apply for?
Only for the flights created after the feature has been activated. Thus, there is a lead-in time until this feature captures the take-off and landing times of all your flights in Dispatch.
FL3XX doesn't auto-update landing and take-off times in the MVT panel.
This may happen mainly for these reasons:
- The flight was created before the flight tracking service was enabled.
- FL3XX hasn't received the data from the ADS-B network.
When I open the "Send movement" dialog in FL3XX, there is no tracking link. This link is missing.
Was the flight created before the flight tracking service was enabled?