PPS Flight Planning is a desktop- and cloud-based flight planning software.
Description
PPS Flight Planning is a desktop- and cloud-based flight planning software.
Use
Please note that to benefit from this function, you need to subscribe to "Scheduled Data Import / Export" with PPS. This service may be subject to monthly fees added to your PPS invoices.
If PPS is enabled, the flight data is automatically pushed from FL3XX to PPS every 20 minutes.
You can trigger an immediate sync action manually by the "Sync PPS" button in DISPATCH / FPL.
The following data is pushed from FL3XX to PPS:
Flight numbers
Scheduled departure dates and times
Alternate airports
Crew 3-letter codes (1 PIC, 1 SIC, up to 5 cabin attendants, up to 2 additional crew members)
Number of passengers and their type (male, female, child or infant)
Weight of cargo + pets + passenger baggage (one total number in Kg or lbs)
Settings
All settings for PPS are in COMPANY SETTINGS / INTEGRATIONS / PPS.
Enable PPS: Enables/disables all subsequent functions
PPS Name: Enter the customer "PPS Name"
PPS Hours Upload: Uploads the aircraft schedule for the next nn hours into your flight list
Recommended value: 48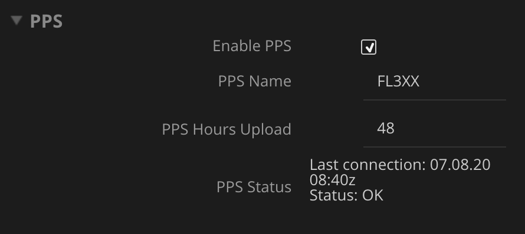 Where can I find my PPS Name?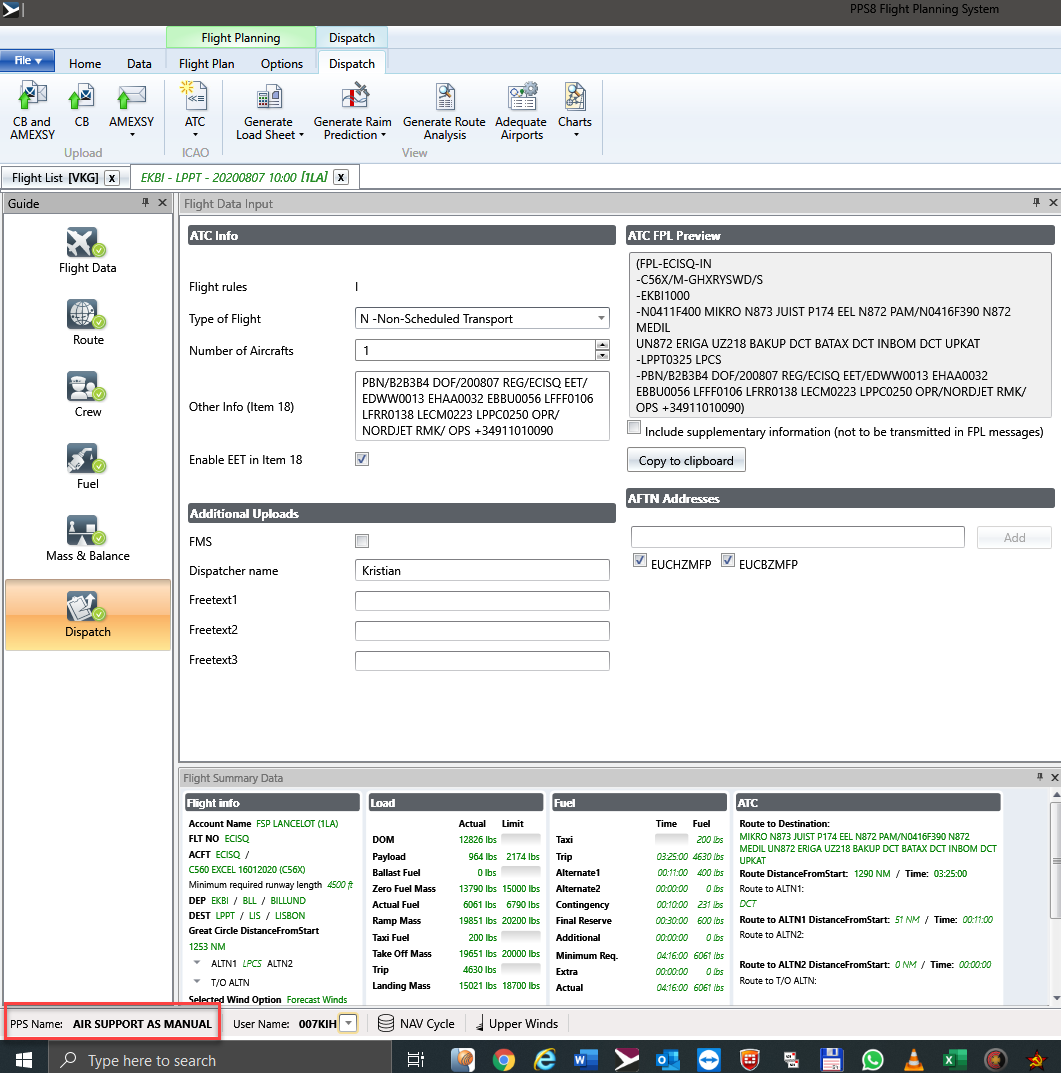 How to "Enable new webservice" for your PPS account in PPS?
- Run the "PPS8 Options (User)" as both PPS and Computer Administrator
- Open the settings manager in Windows 7, 8, 8.1, 10 manually:
- Go to this path: C:\Program Files\AIR SUPPORT\PPS8\SettingsManager

- Rightclick this and run as Administrator

- Go to the tab called Corporate Data (1)
- Select your PPS account in the dropdown (2)
- Put a tick in "Use new webservice" (3)
- Scroll down and select Save
- Now, restart PPS. Flight List will populate with the new webservice.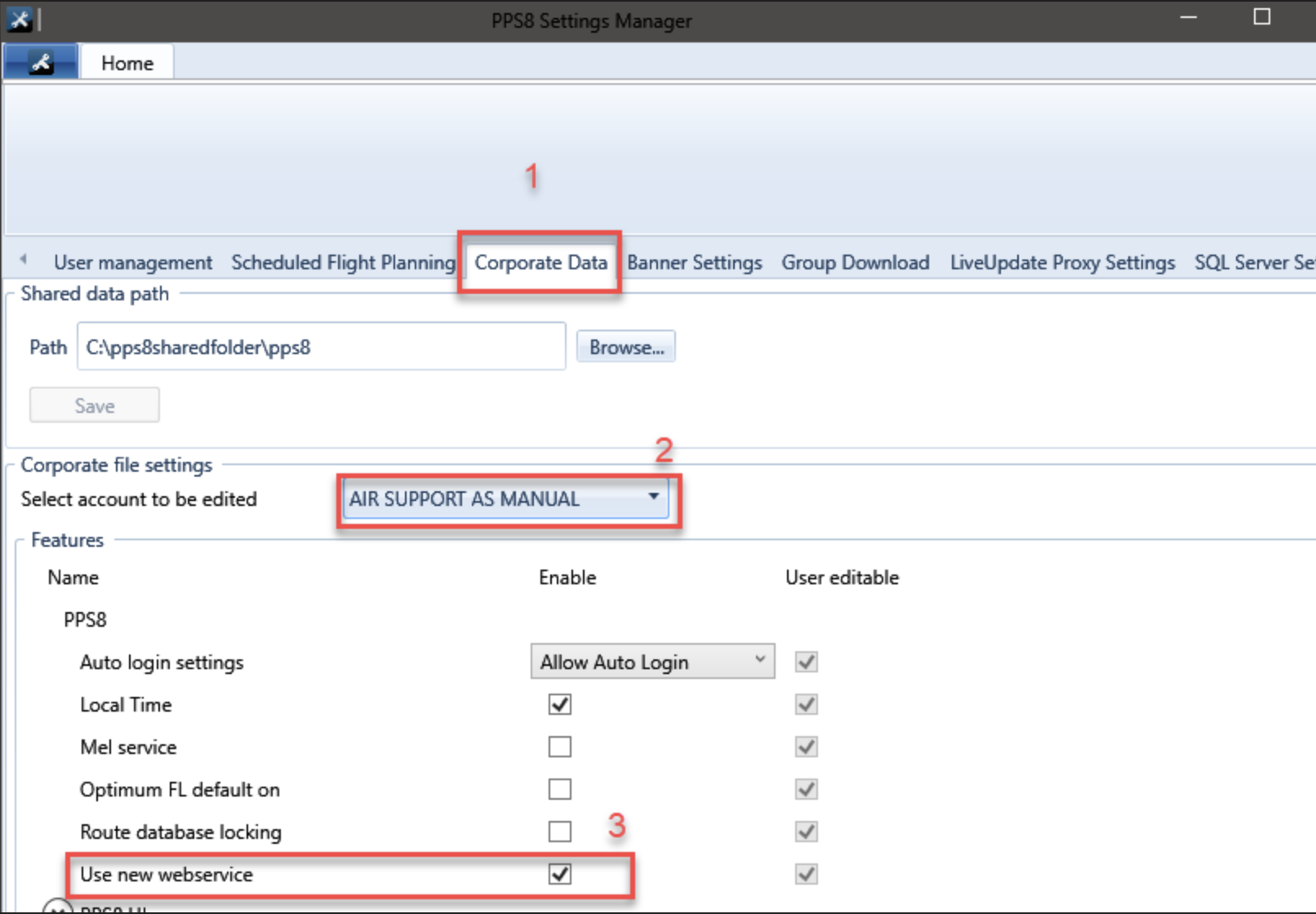 Note:
If the setup in FL3XX is correct but still not working, contact PPS directly at servicesupport@airsupport.dk.