Map, Flight Details and the History
Map
The Map displays the full itinerary. If the calculation has been done with RocketRoute, the IFR-Routing will be displayed.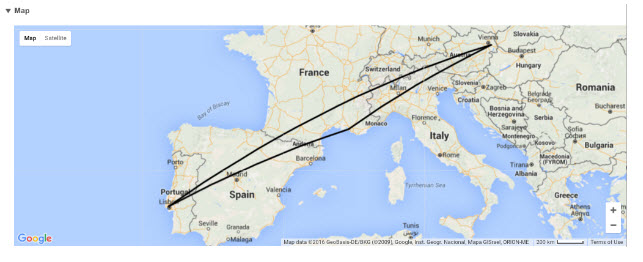 Flight Details
The Flight Details section is the interface between Sales and Dispatch.
Already at the sales stage, details like passengers, handlers, or crew can be added.

History
The history panel comprises a log of all actions concerning the current quote: Who changed what, when?