FL3XX Feature Voting Board is the place where minds collaborate and ideas develop.
How It Works:
On your FL3XX dashboard, click "Suggest Improvements" in the drop-down menu.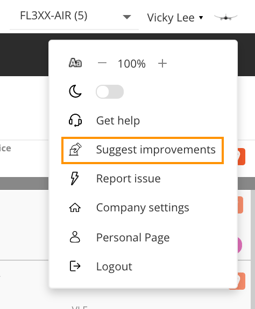 Once click, the Feature Voting Board will be shown.

Make use of the sorting of Category or Status for faster search
Make use of the search bar for faster search
What You Can Do:
1. Suggest A Feature
It is located at the right hand side of the page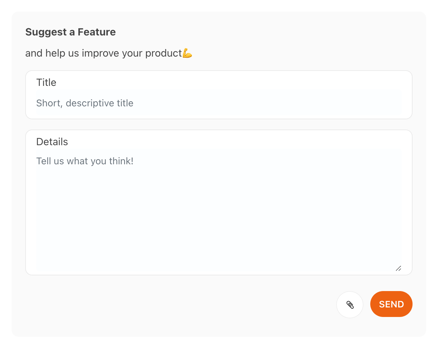 The system will show you some existing posts based on the keyword you put in. If the features you wish to suggest already exist, cast your vote or leave your comment there (refer to step 2 and step 3 below)

2. Vote On Existing Suggested Features
By Clicking the Thumbs Up

3. Comment On Any Suggested Feature
By Clicking The Title of the Post
Communication on Status Change
You are automatically subscribed to any feature you vote for, comment on, or suggest
You get a notification from us when your subscribed features changes status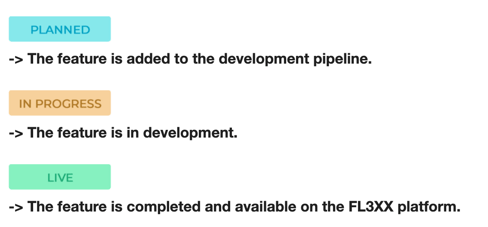 By Clicking , you can check the status of the features
Not Seeing Your Suggestion Promptly?
Our team reviews all the new suggestions internally first to avoid duplication, and to add tags for efficient sorting. This process will take place within the same day you post your suggestion.
Once the suggestion is reviewed, it will be public to all users on the FL3XX Voting Board.