Crews on mobile devices and Dispatchers in the web app can add Expenses to flights that we collect on the Sales page for Accounting for further process.
Note: Trip and crew expense reporting is an add-on feature. Please contact support@fl3xx.com to enable.
The Webapp Expenses:
Dispatchers can add different expenses in the Dispatch module on almost all pages. wherever you see the signs below on the screenshot, you can add an expense that will be attached to the related service.

When you click on the +Add the below form opens where you can add the following data:
The system auto assigns the location of the Expense, in the example below to Departure Hotel accommodation
Add the Supplier
You can relate the expense to an accounting system cost center
Select the Payment type
Determine whether the expense is reimbursable to one of the crew members
Select the status of the expense
Determine whether the Expense is Billable and/or Taxable
Add the Currency and the Price / Tax and the Gross Price
Add the Invoice number if there is one
You can also attach any document and add a comment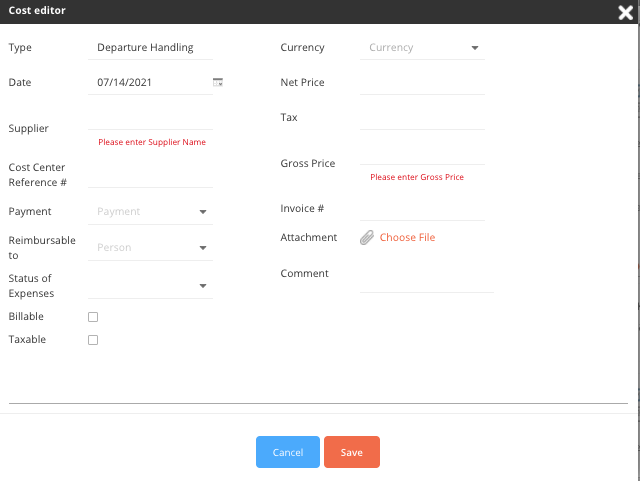 On the Sales page, look up the Booking number on the bottom of the page you will find the Expenses tab. When opened we show all expenses that are added to the entire trip for Accounting to process them.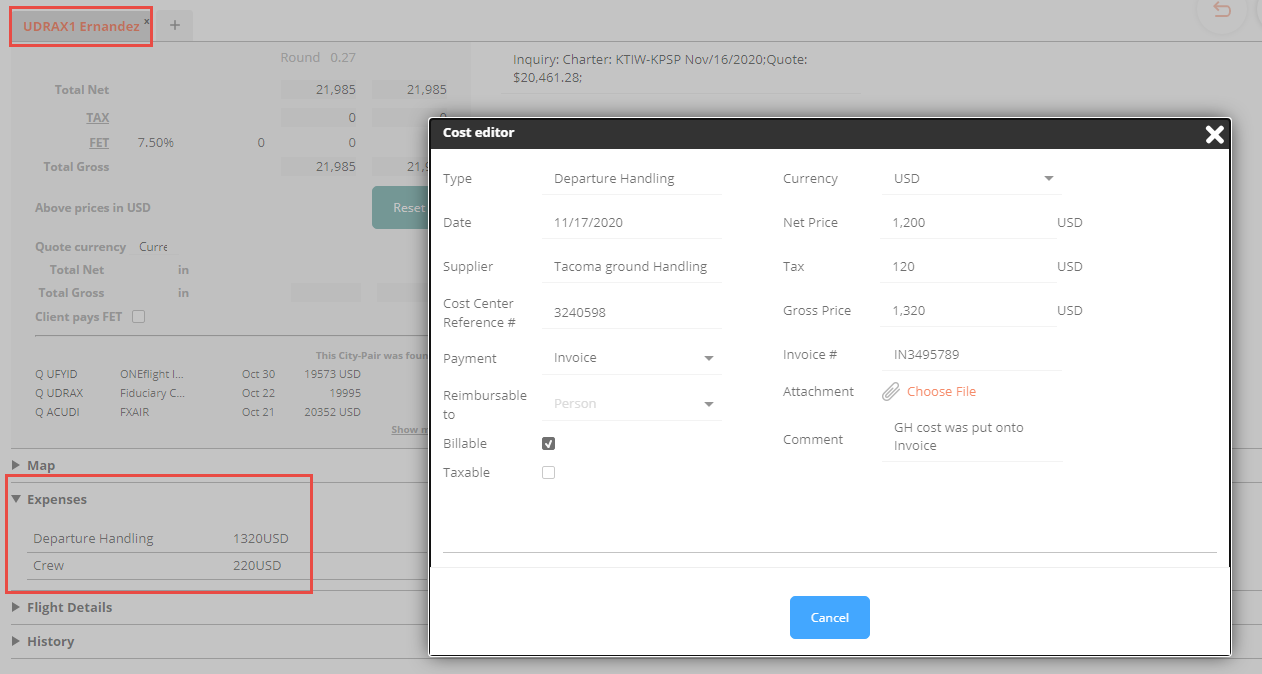 When you check the field Billable, it will be automatically added to the final invoice of the Trip so that you can charge the client directly. Taxes are calculated automatically if applicable.
The Crew App Expenses:
The crew can also add all expenses that are available in the webapp. As they open a flight on the bottom of each page where expense adding is available they see an Add Expense button. They tap on it and the system opens the same form as the one in the webapp. They can also see how many expenses were already added and what they are: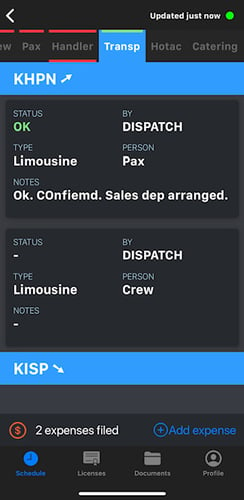 In our example below there are two expenses already added to the flight.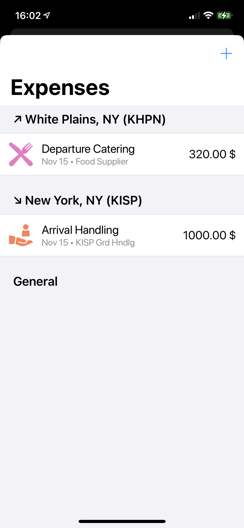 When a crew member taps on the Add expense button, the below form opens that they need to fill out in the same way as in the web app. They can also add attachments either from their devices, or they scan any document and attach it to the expense. On the different pages, we assign the cost type automatically. When the record is saved it is immediately synced to the web app on the related page.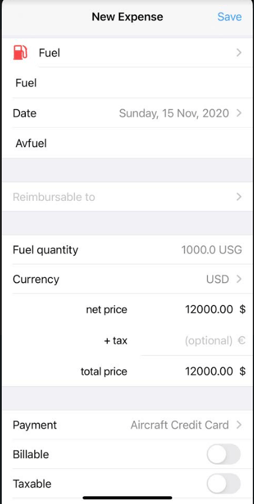 Non-Flight-Related Expenses
You can add aircraft and crew expenses, that are not related to a specific flight.
For Aircraft: Add expenses in any note in Timeline / Flight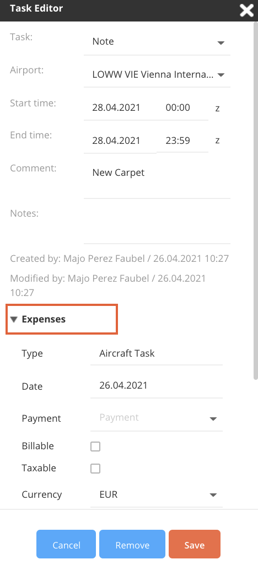 For Crew: Add expenses in any roster activity