Flight Items: CAMO
CAMO - Continuous Airworthiness and Maintenance Organisation
You can open the Maintenance details of the Aircraft by clicking on the Aircraft Registration in the flight strip. You will see the below aircraft maintenance details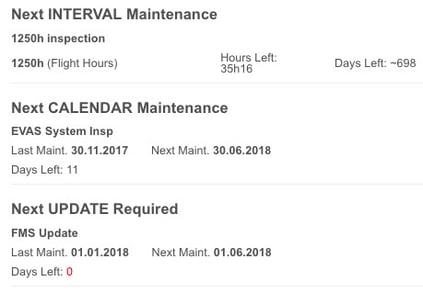 You can also add new entries to the Hold Item List / MEL here by clicking on the '+ Create Entry'. If a HIL / MEL Item is fixed, click on the

to open the HIL/ MEL details. If the 'Item Corrected' is checked, the HIL / MEL item will be removed from future flights.

HIL and MEL Entry Form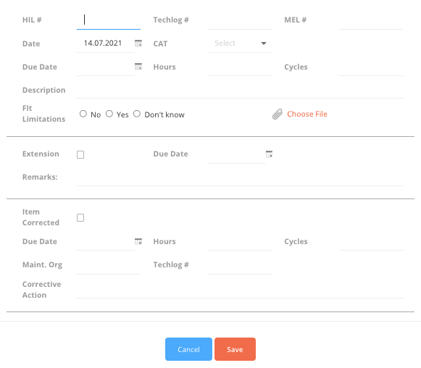 Acknowledge Maintenance Warnings
With the acknowledge function in the Maintenance Panel, you can turn your entire flight checklist green before the go.