FL3XX Source is a fully integrated CRM and communication platform that empowers brokers to streamline their workflows and deliver high-value services to their customers.
Send and receive requests, quotes, contracts, flight briefs, and invoices through the fully integrated CRM and communication platform.
With FL3XX Source, you can manage all your communication with customers and operators from one platform, saving time and ensuring that nothing falls through the cracks.
Two separate workflows to manage your customers and the aircraft sourcing workflow with the operator on one screen.
This means you can focus on delivering exceptional service to your customers, while also ensuring that you have the aircraft you need to meet their needs.
Search for options and create your own aircraft directory using our two-way integration with Avinode.


CLICK TO VIEW A SHORT DEMO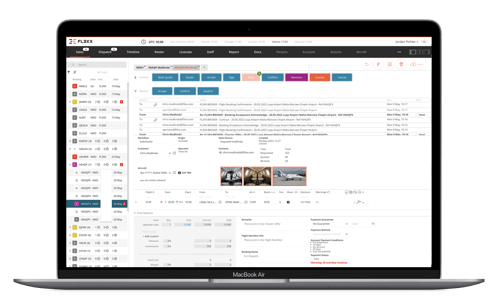 Integrated with Avinode, FL3XX Source provides real-time access to available aircraft and pricing information. This enables you to quickly find the right aircraft for your customer, and to create your own aircraft directory to streamline your sourcing workflow.
Connect and integrate your workflow with data sources using the FL3XX API.
FL3XX Source offers an API that enables you to connect and integrate your workflow with other data sources, such as flight tracking and accounting software.
Track and follow all relevant flights and aircraft in real-time, enabling quick and efficient brokerage opportunities.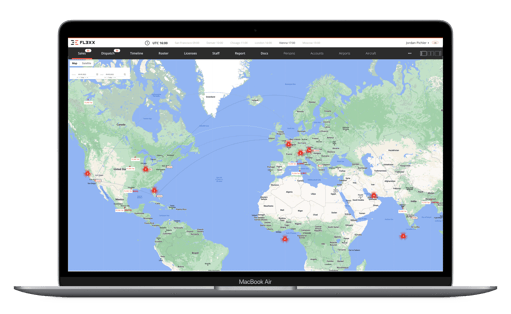 Deliver high value services to your customers through the integrated handling, transport, accommodations, and catering communication tool with providers of your choice.