Introduction to FL3XX Mobile Applications
FL3XX is offering four mobile apps to its customers:
Crew app: the crew can see all details of their flights, such as the PAX details, ground handling arrangements, other services, etc.
Sales app: you can create bookings on the go
Owner app: your customers can follow all details about their aircraft
Dispatch app: your ops can check all operation information of the flights.
To download the apps go to your Apple, or Android app store and search for FL3XX. Use your given credentials to login after you downloaded the app.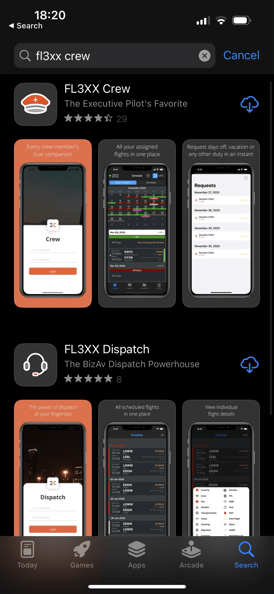 Download our mobile apps
*respective links for downloading other mobile apps can be found in their introduction articles.